Ghoulish greetings, my horrifying fiends! I apologize for my lack of blog posts for the past week. I'm sure you've all been waiting for new posts with bated breath! Okay, maybe not, but I've been slacking nonetheless.
I had intended to write about every horror movie that I watched this month, but frankly I've been watching so many that it got away from me. The most exciting thing that happened in the past week was... WE RELEASED AN ALBUM! We are so excited about it. This was the very first collection of songs we have ever recorded, so it was a wonderful adventure and learning experience. We are very happy with how it turned out. Our good friend Kenwood Anderson co-produced the album with us and programmed the drums and keyboards. Wizard played drums and bass, and I did all of the vocals. Check it out on our Music Page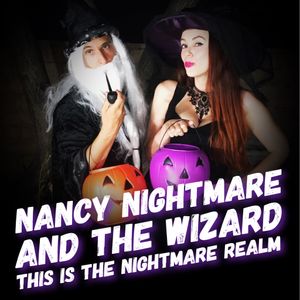 We have also been happily busy with shows and with preparing for our big Halloween show at Pike Restaurant in Long Beach. We have a few Halloween shows coming up, so make she you check out our Shows Page if you are in  the Los Angeles area. 
Our most recent show was at Blood Moon University's Undead Prom. What a fantastic event! Everyone was dressed up in their spooky best and there was a murder mystery and a DJ. We closed out the night with a really fun set. Here we are pictures with Principal Lorde' Desdemona and Derrick Munoz, the vampire DJ.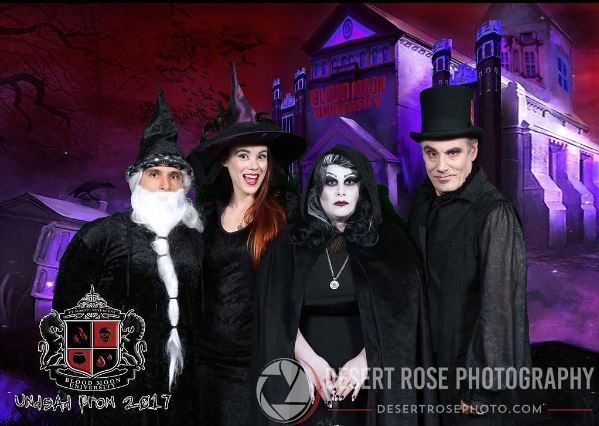 So, that's what we've been up to. I've also noticed that Wizard appears to be losing energy. His spells haven't been working recently and I'm very concerned. I think his age may finally be catching up to him. We are trying to think of ways that we can magick him back to full energy, so stay tuned for more about that this month. 
On to the horror!!
Where do I even start? I think the last film I wrote about was Re-Animator. Since then I have watched at least 5 movies and a season of the TV show The Exorcist.To see all of the movies I have watched, check out our Twitter @nightwizmusic. Here are some highlights:
A Girl Walks Alone at Night- Highly recommended! If you like vampires, acting cats and bad ass women, this is a good movie for you. It does have subtitles, so be aware of that. The cat kind of stole the show, but the lead actors were purrfectly good too. Really, please give this movie a chance. You won't regret it!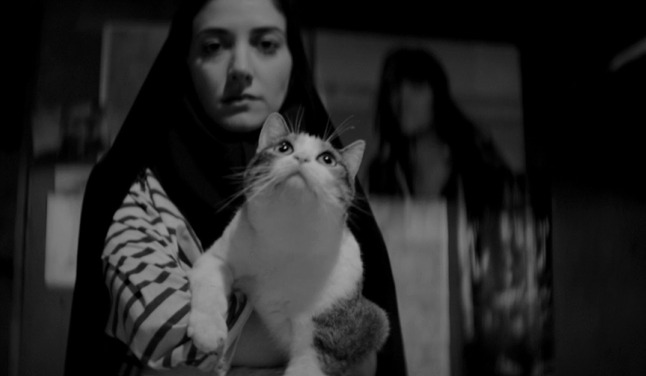 The Witch- I honestly did not expect to like this film. I heard that it was slow and that you couldn't understand what anyone was saying. Shockingly, this ended up being my favorite new movie of the season so far! While I didn't find it scary, it was haunting and disturbing. It helps to have a basic grasp of colonial American history, some knowledge of the Puritans and a working knowledge of Christianity and the occult. If you have all of those things and don't find a slow build, you might love this film as much as I do. It's fancy, so I have to call it a "film," not a "movie."
**Spoilers**I have to be honest and say I was happy for the young girl (Thomasin) at the end. I know that is messed up, but can you imagine living the life that she was living with those stick-in-the-mud crazy parents and those annoying little siblings? She needed her freedom. No more shame, no more hunger, no more oppression! She now runs free with her sisters under the light of the moon! I did feel bad for her brother, as he seemed like a solid little dude. These are not witches that I would like to spend time with, but at least they are up front about their dirty deeds. 
Her father's pride was everyone's downfall. He got himself kicked out of the community because he thought he was holier than everyone. He basically led his family to misery and starvation to prove a point! I imagine they left England in the first place because his big mouth and pride was alienating everyone. He even stole his wife's silver cup and let her blame it on his poor daughter! Who is evil here?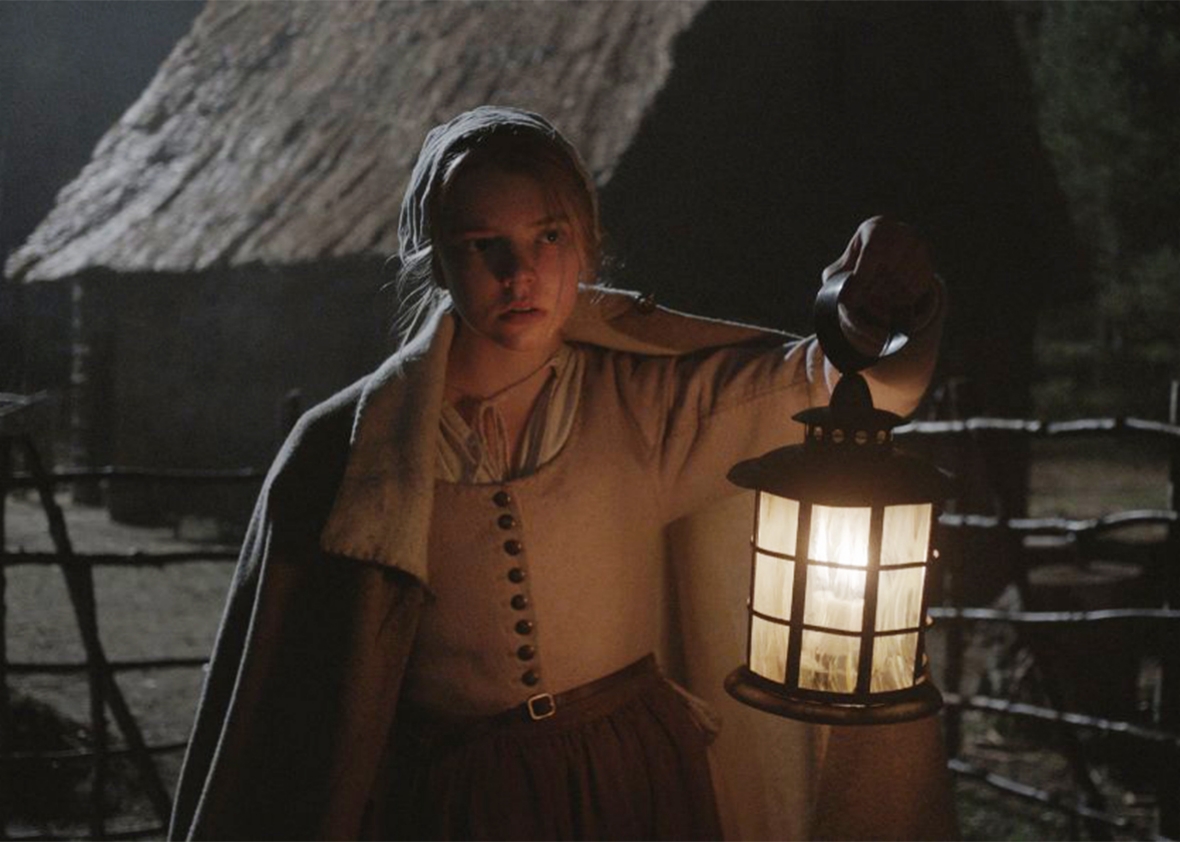 Those were the two films that stood out the most to me. I also watched a lot of classics that I watch every year. I'm going to try to keep up watching at least one movie a night until Halloween!
Anyway, the new moon is upon us! It's a time of new beginnings and Wizard and I will be harnessing that power to figure out what to do about his magick issue. I tried telling him that he isn't any less of a Wizard, but he seems down.
Until next time, stay spooky!
Nancy