Last night I pried myself away from new new Punisher series on Netflix to actually leave Nightmare Manor and spend time with my fellow human beings. There really is nothing like going to see live music, so it was totally worth it. It's just like staring at a screen, but it's a very large, 3-D screen that surrounds you. If you haven't left your house in a long time and interacted with other humans, I highly recommend it! The OffBeat in Highland Park is a great place to do that.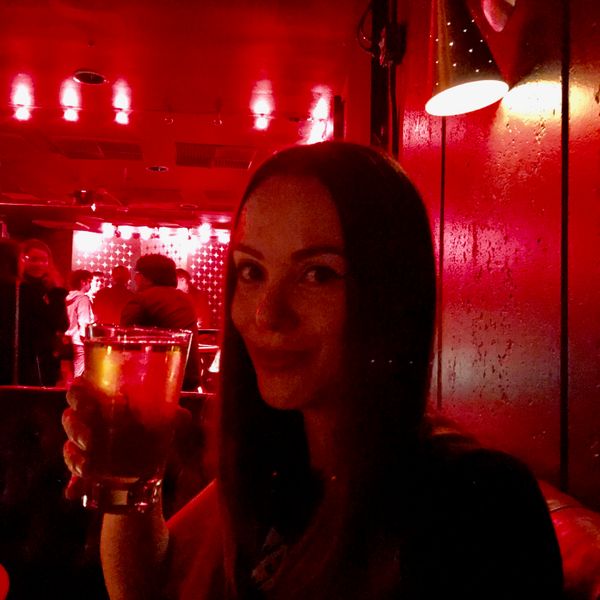 The fact that there was no cover charge and four bands playing were the deciding factors that made me leave my house on a Tuesday night. All of the bands were Darkwave, Shoegaze, or some variation of Synthpop. I got myself a beer (Dos Equis- trying to keep the alcohol content low and pace myself) and settled in.
The vibe of this bar is fantastic.It has the vibe of a 60's bar with a Punk edge- totally non-pretentious. It has the coolest booths against the wall- I felt like a member of The Rat Pack (look it up, kids) sitting there. I was like Frank Sinatra with eyeliner and a push-up bra.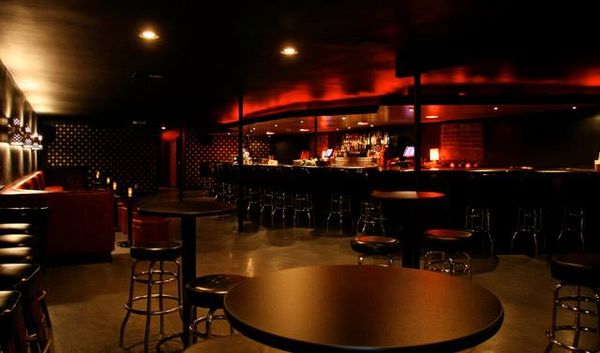 The first band up was a duo called Historia animalium. I am not a music reviewer, nor do I ever want to be, so don't ask me for reasonable descriptions of anyone else's genre. I would guess that this is Shoegaze or Dark Wave. One guy had a Telecaster and was manning the drum machine, and the other guy played a keyboard and sang a bit. They only did two songs, but it was enjoyable. Their instrumentation and arrangements were sparse and they did some experimentation with dissonance, which was interesting.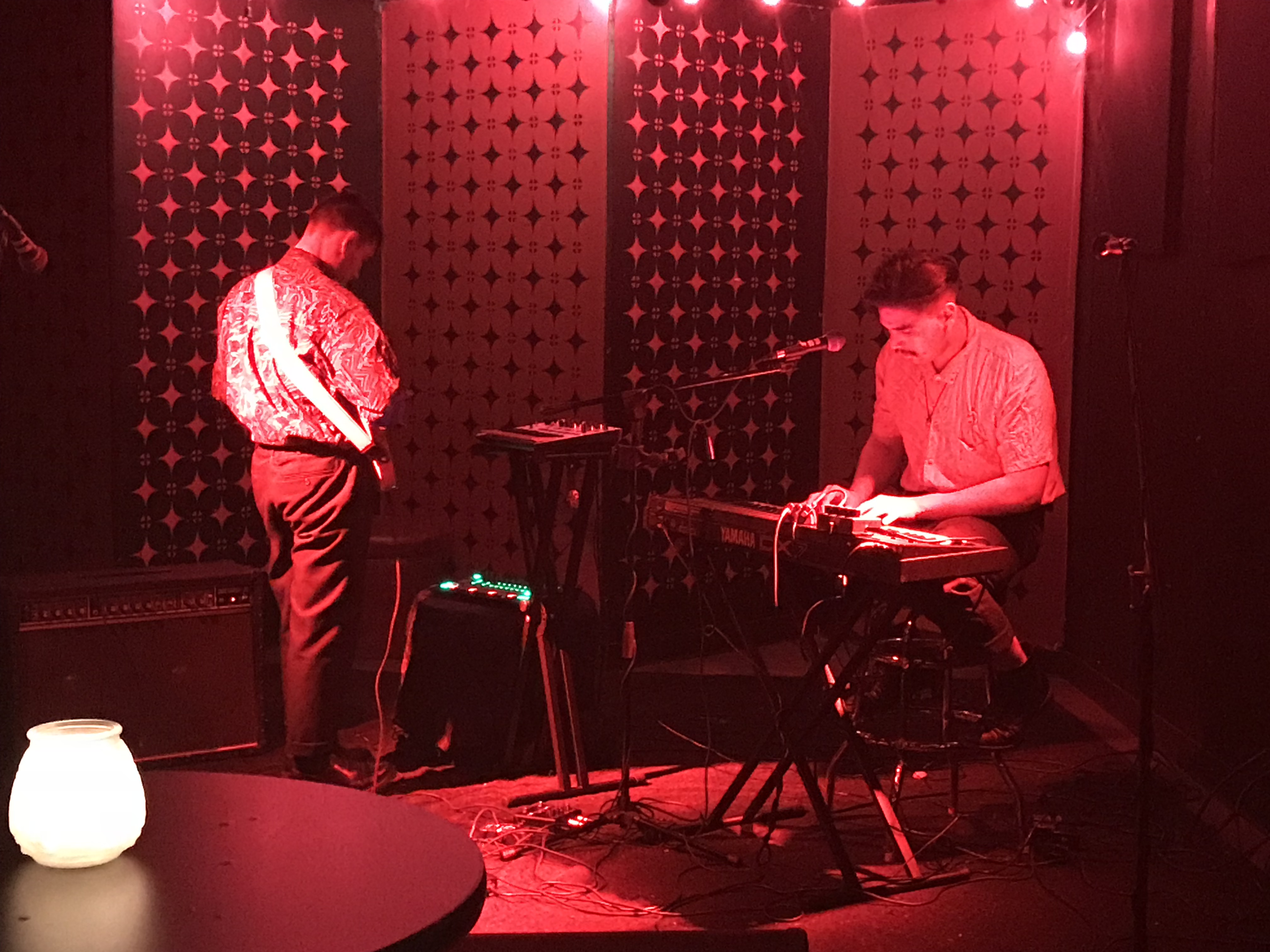 Between sets there was a DJ and I was really loving what he chose to play. I believe that he was also the person who was going to play the third set of the night, which I sadly didn't make it to. I think his band name is Walk Onto Sun (edit: It was.Check out his music at https://walkontosun.bandcamp.com/). He played One Hundred Years by The Cure, Just Fascination by Cabaret Voltaire, The Foyer by Drab Majesty- really dark stuff that was full of vibe. 
The second band we saw was Purple Dynamine. This band, also a duo, describes their music as "darkwave / post punk / ethereal / shoegaze / dreampop." The vocalist was very passionate and really put a lot of emotion into her vocal performance. I was also super impressed by the guitarist (don't tell Wizard, he's still my #1). The arrangements were melodic and interesting. I would like to hear more from this duo in the future.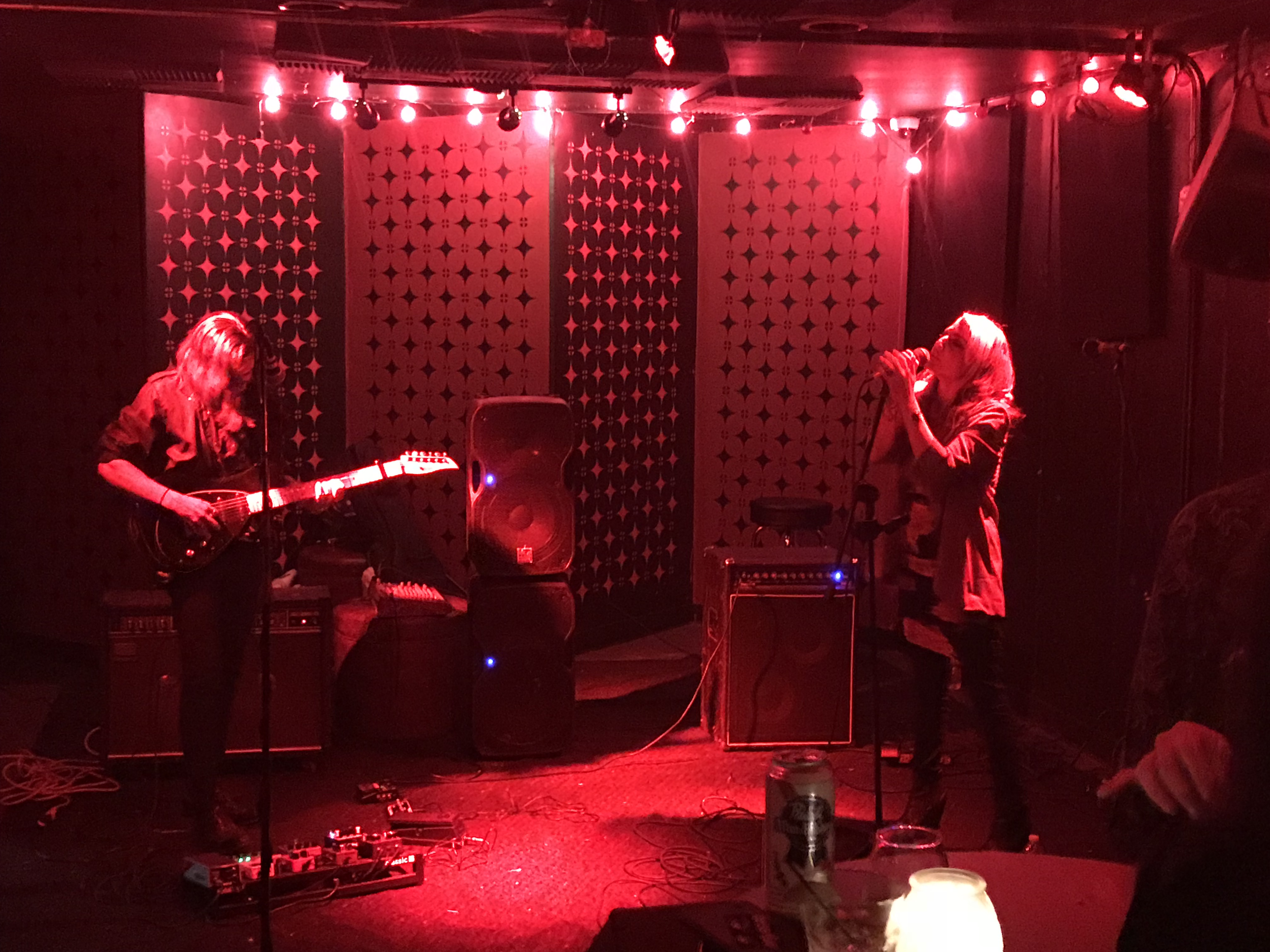 So, I had every good intention of staying for the next two bands, but at this hunger hit. I very stupidly had forgotten that humans require food, not just beer, to sustain themselves. There was a taco truck outside, but I don't eat animal products, so there was nothing for me there. I had to make an emergency food run. The beer was hitting me too hard at this point. I really wanted to see Walk Onto The Sun and Echolust. I hated leaving early, but with no food in my tank and an hour drive home (I wasn't driving! Wizard was the sober one), I couldn't do it. I am checking out their music online today.
I have to say, whoever booked these bands together knew what they were doing. It's always nice when care goes into which bands play together. The genres made sense and it flowed well. 
Anyway, I will definitely be going back to The OffBeat! I want to come back during happy hour and try some of their fancy cocktails. We might be playing there in February, so stay tuned. I will post details when I have them.
Until next time, stay spooky,
Nancy